Pacific salmon
Salmon are iconic to Pacific coastal and inland waters, connecting communities across the region. Together, through partnerships and action, we strive to ensure healthy, diverse salmon populations to sustain aquatic ecosystems and balance the needs of Canadians for generations to come.
Features
Protecting Canada's endangered whales
Southern Resident killer whales are critically endangered and are facing an imminent threat. Learn about what we are doing to help them.
Wild Salmon Policy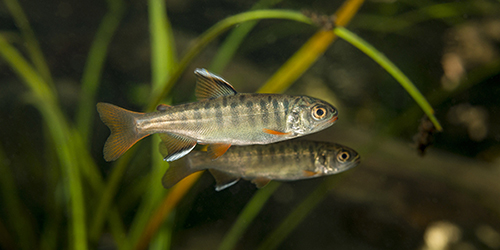 We place the conservation of salmon and their habitat as the first priority for resource management.
Big Bar landslide response
Find out about how we are working to reduce the impact of the Big Bar landslide on Fraser River salmon returns.